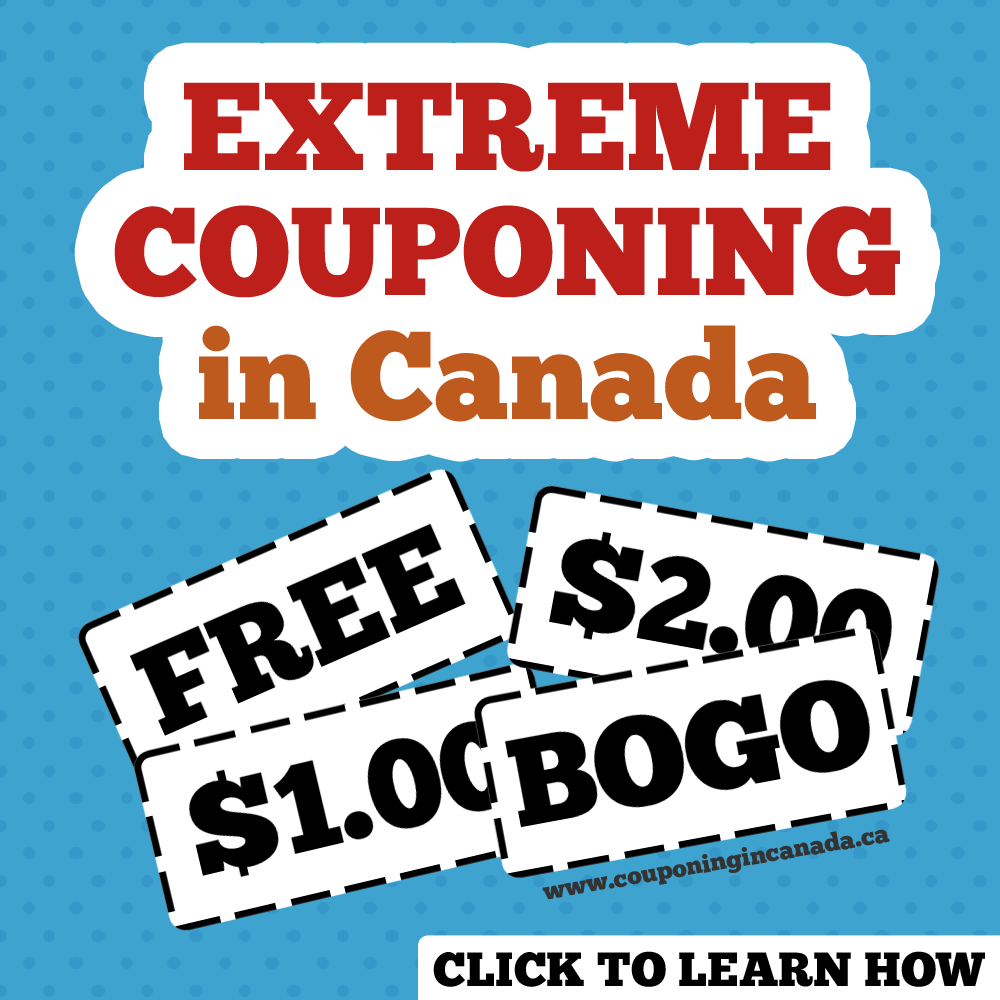 If you've watched the show "Extreme Couponing" you may have asked yourself, "Is this possible in Canada?". Yes, it is! The main difference is that in the United States, stacking coupons (using multiple coupons on one item) is allowed. In Canada, most stores prohibit stacking coupons, however, big savings are still possible. In order to start Couponing in Canada you will need to familiarize yourself with these three steps:
Get yourself some coupons. See Where to Find Coupons in Canada.
Learn how to pricematch. See How to pricematch in Canada.
Start Extreme Couponing in Canada! See How to Save BIG!!
Where to Find Coupons in Canada
In order to start Couponing in Canada, you need some coupons! Where does a person find these coupons? Here are a few ways:
Online Coupons: There are so many coupons to be found online! Some coupons are available for print, others are mobile cash-back offers, and some are mail-out. Mail out coupons will be sent to your P.O. Box completely free of charge! How awesome is that? Here are some of the online coupon websites we visit. We update our database daily with new coupons that we find around the web.  Check out our coupon database.
Product Coupons: These are coupons you can find on the back's of cereal boxes, inside labels and etc.
Flyer Inserts: These are inserts that you find in newspapers or flyers.
Tearpad Coupons: These coupons are found inside select stores. They are usually found alongside products or on a coupon board. Shoppers Drug Mart, Rexall, Sobeys, Metro and Walmart usually have tearpad coupons.
Trades & Coupon Trains: Trade unwanted coupons for coupons you do want with other couponers. Read A Guide to Trading Coupons.
Customer Appreciation: If you really love a product, why not call the brand name and let them know? Often to show their appreciation they will mail you out a coupon.
How to Pricematch in Canada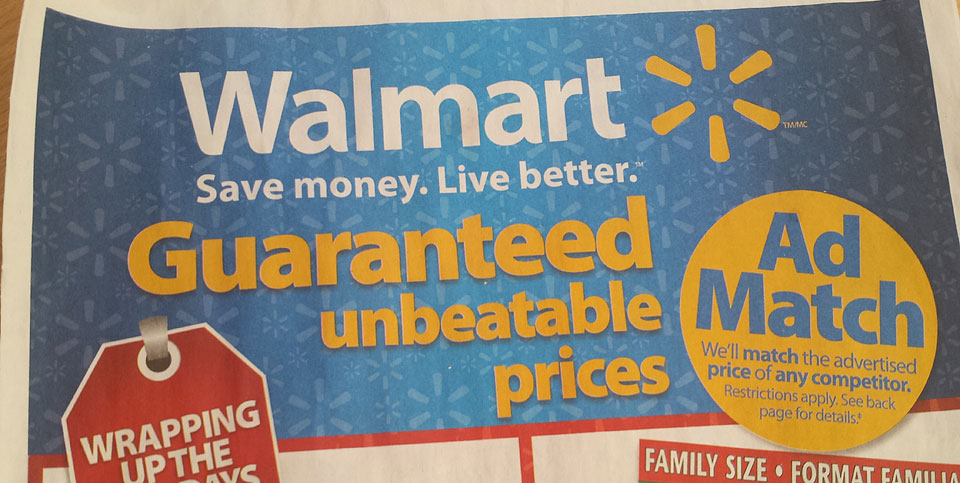 Price matching is a great way to take advantage of great deals at different stores without having to travel there. So how do you price match in Canada? Say you find that Shoppers Drug Mart has a great deal on Purex laundry detergent but you know you will only be shopping at Walmart today. All you would need to do to get that same deal at Walmart is follow these simple steps:
Take the flyer for the store with the item you want to price match and go to a store that price matches.
Pick out the item shown on the flyer.
When checking out your items at the till, notify the cashier you would like to price match the item you have picked out.
The Fine Print of Price Matching
Each store will have their own fine print for price matching, however, here are some general guidelines that are usually followed by every store that price matches:
1. The flyer you bring in must be current. Check the dates that the advertised price is effective. Sometimes there are special deals where you must shop within a specified time frame. ie ("Saturday & Sunday Only!!")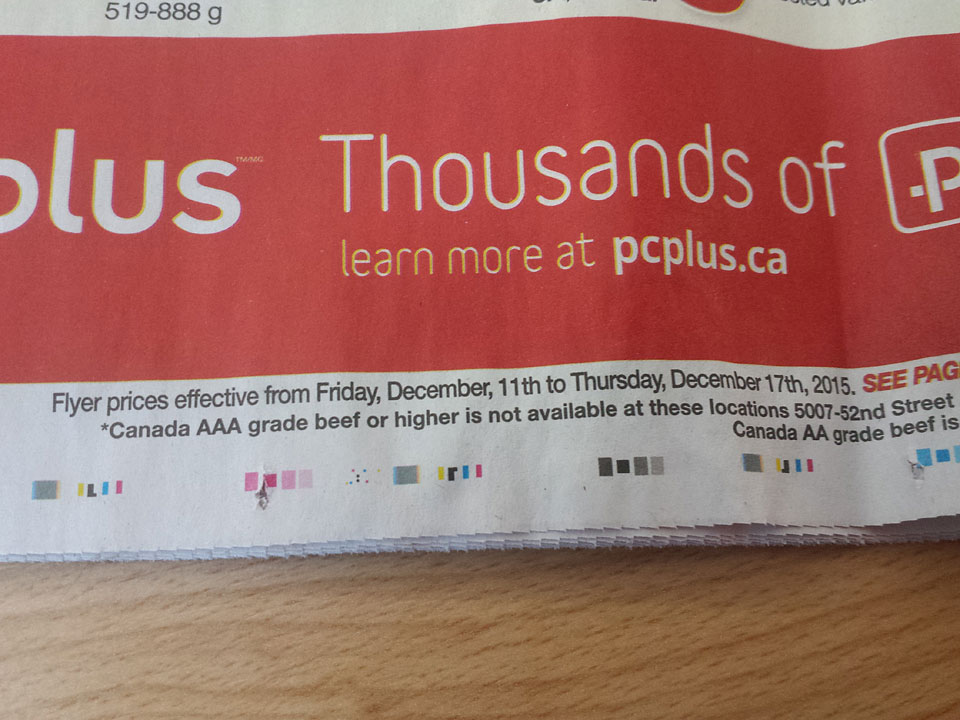 2. The product you are price matching must be the identical product advertised. Avoid mix ups at the till by studying the product advertised carefully.

Price Matching Tips
1. Don't just look at the photo. Make sure to read the print that goes along with the photo. Often times there are other products included in the deal that aren't shown in the photos. Note that the writing in the example says "or Styling Products" as well.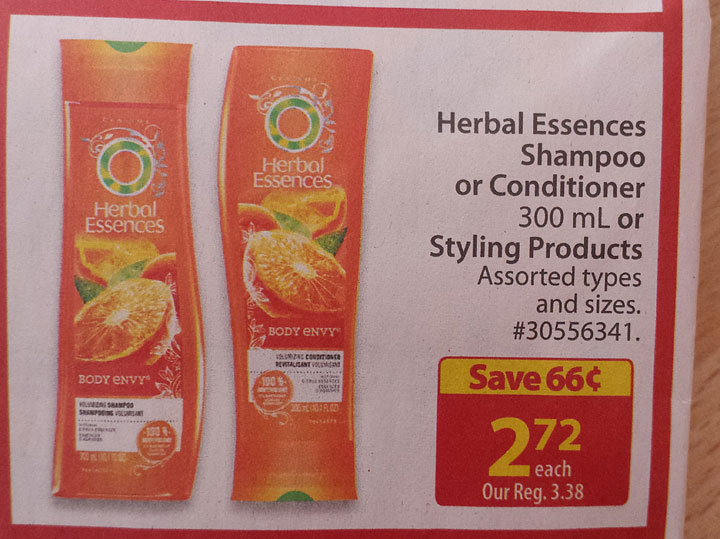 2. Pay attention to fine print. Sometimes there are limits on the number of items you can take home for that price.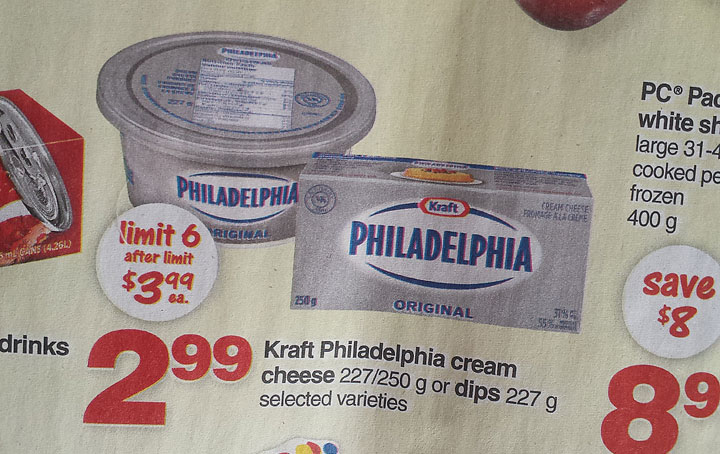 3. Keep organized. If you are price matching multiple items take a few moments before going the check out to organize. I usually park my cart behind a long line up and get organized while I wait. When I set my items down on the belt I group my items and place the appropriate flyer with that group of products.
That is it! Remember, you do not need to be embarrassed or shy about price matching. You will find that stores have their "We Price Match" ad's placed all throughout the store to make customers like you aware.
How to Save BIG
It feels so good to get 90% off an item or better yet free products! Sometimes you can even get paid to take an item home! How neat is that? The key to saving big is the combination of a sale price and a coupon.
In this example, the cream cheese is on sale for $2.99 (regularly $3.99 each). Use the coupon on top of the sale price and you are getting the cream cheese for $1.99 (1/2 of the regular price!)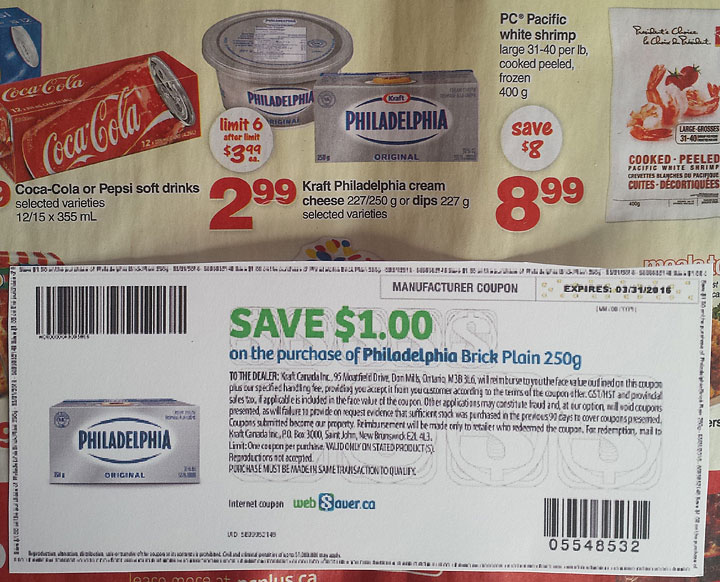 Here is another example with shampoo and conditioner. Regularly $3.38 each and on sale for $2.72. Use the coupon ($1.25 off on 2) and you've saved $2.57. $4.19 will be your total (regularly $6.76 for both).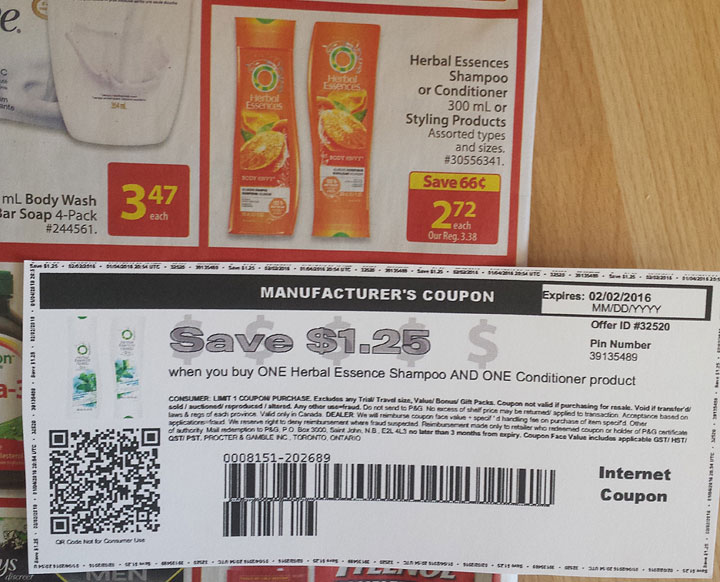 Tenderflake frozen pie shells for $1.93 (regularly $3.27).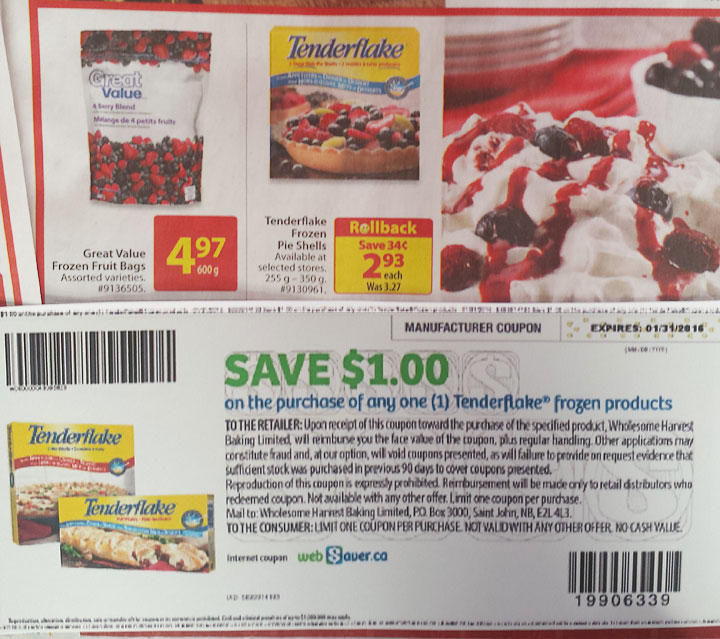 That is how it is done! Enjoy =).